If you're looking for a way to make a statement with minimal expense, wallpaper is going to be one of your most effective tools. Available in limitless colors and patterns, wallpaper offers low mess personality.
This versatile material doesn't have to stay confined to your walls either. If you fall in love with way too many wallpaper patterns than can fit on your walls, here are some ideas for other ways to use them!
Brighten Up Your Closet
Even if you've opted for a simple, solid paint job in a bedroom, you can add some hidden character to the room by papering the walls or doors of your closet. You can keep the pattern entirely on the inside, or you can paper the outside of your door for a bright accent.
Top Your Coffee Table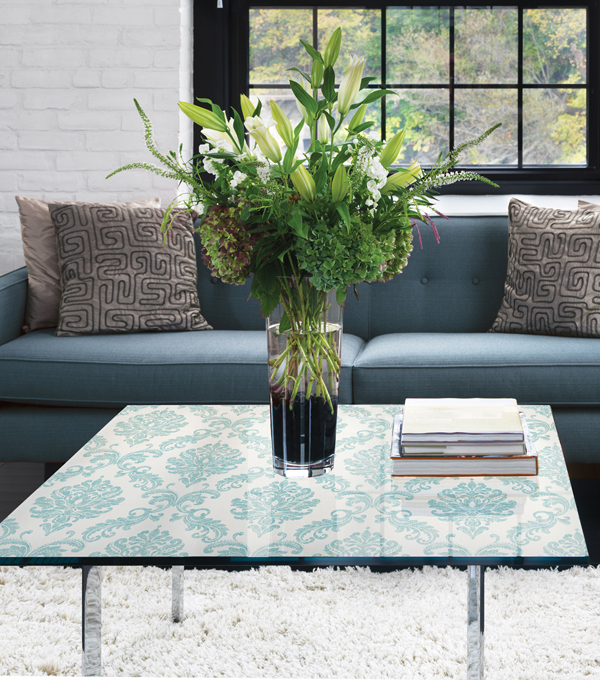 A lot of coffee and office tables have a glass top that is easily removed. If you want to add instant character with very little time required, consider cutting a piece of wallpaper and placing it under the glass. This can easily be replaced often, even seasonally, to keep your space looking fresh!
Side Your Stairs
Stairways are often a neglected area visually due to the unique constraint of their structure. If you want to make sure your stairs aren't left out from your home's decor, you can apply wallpaper panels to the sides of the stairs. Whether you stick with just one color or pattern or mix and match, this automatically makes the space more personalized.
Look Up
If you want to add some visual dynamic to your ceiling but aren't crazy about popcorn texturing, adding wallpaper can be a great alternative. If you're remodeling, this can be a great way to cover up imperfections in the ceiling as well. Aside from lighting fixtures, ceilings tend to provide a wide open canvas, so have fun with it!
Framed
This is an option that works in any space in your house that might need an extra pop of color. You can take a segment of wallpaper and put it inside a frame of any size, depending on the needs of your space.
If you want to get the same effect on an even larger scale, consider applying a square of wallpaper and then fastening moulding around the sides to mimic a massive frame.
Wherever you're applying wallpaper, on or off the walls, WillowTree's team of designers can help you get the perfect pattern in place. It's all part of building your own custom luxury home!