If you're working on a kitchen remodel, you might assume your best options for style are marble or granite. That's what all the best countertops are made of, right?
While marble does have some valid reasons for earning its media reputation, the truth is that counters come in a wide range of materials to suit the full list of needs. If you're wondering how the different options stack up, here are some rankings.
For Durability
If you need a counter that can really take a beating, granite is going to be one of your top options.
This classic counter is installed in slabs of stone that can take heat and resist scratches. However, because granite is a porous stone, you'll have to plan to seal it often so that bacteria doesn't start to seep through. 
For durability at a better price, concrete countertops have risen to popularity in the past several years. In addition to withstanding high heats and scratches, concrete can be stained and colored for a lot of variety. Like granite, they can be very porous, so sealing them is crucial.
Another workhorse countertop option, wooden countertops can be installed in a butcher block style that allows you do food prep directly on the counter.
When sealed right, they're both heat and bacteria resistant. But sealing right is the key here. Scratches happen more easily than with stone counter types, and if you're not re-sealing every six months, water stains can become a problem too.
If you're wanting to dodge the trouble of sealing altogether but still have a durable, heat resistant surface, stainless steel countertops might be a way to go. These are often seen in commercial kitchens due to their ability to take a beating and extremely easy cleaning process.
But be aware that they can fall on the pricier end, and they also tend to be loud.
For Customizability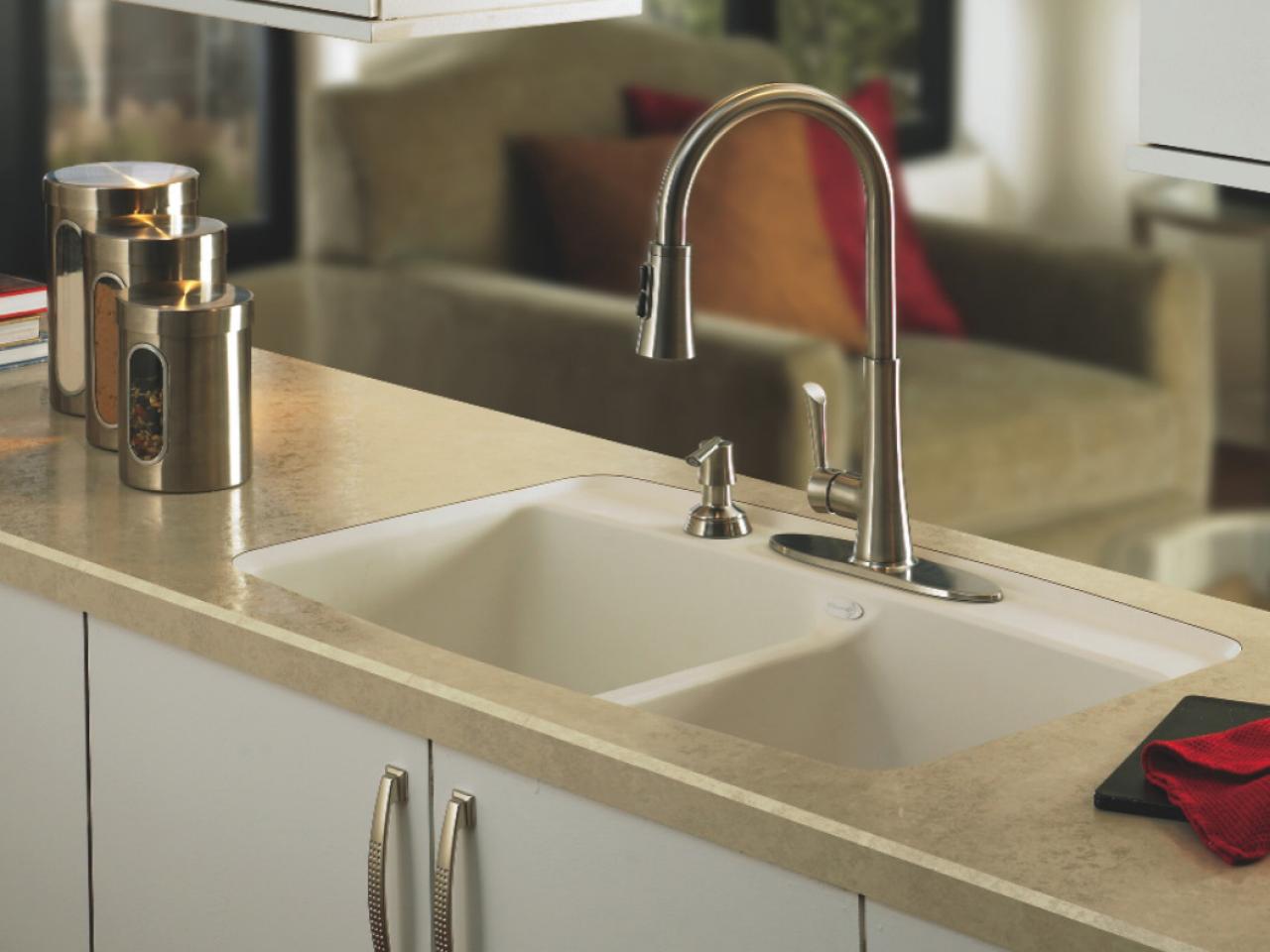 If you're looking for a counter that expresses your unique personality, your first and cheapest option would be laminate.
They come in literally thousands of variations, from patterns to designs to mimicking wood or stone. The thin plastic sheets are easy and affordable to install. However, do be aware that they are less long-lasting than other counter types.
Quartz countertops are made from a lab-created stone, and because it's engineered, it can be made in a wide array of colors as well.
This is an option for people who might enjoy the general look of a stone counter but want something that doesn't need sealing and can be more easily customizable.
Quartz is however at the opposite end of both the cost and weight spectrum from laminate: it is both expensive and very heavy, which provides installation challenges.
Another great option for customizability that falls more in the price midrange, glass can be installed in a wide array of styles.
From single clear sheets to color stained to reclaimed glass shard patterns, the glass countertop options can be tailored to you.
Glass is easy to clean and stain resistant. Just plan in advance to make sure your countertop is at least an inch thick and tempered to properly resist heat and scratches. 
For Visual Appeal
Obviously, every option above has its own unique visual appeal. But it's worth noting which ones will actually up your curb value in case you end up selling your home any time in the future. One of the top options for that purpose would be marble.
Marble is beautiful and luxurious, and it undeniably adds value to your home. The veined stone is waterproof and heatproof. In comparison to granite, marble chips and stains easier, so resealing has to happen often. Caring for a marble countertop is like caring for a piece of art (and the high upfront cost reflects that).
Lava countertops are a similar value-improving material, though less widely known. Made from actual imported lava stone, these countertops can be glazed in a wide range of colors. It's non-porous, which is good news if you don't want to spend a lot of time resealing. Like marble, it definitely sits at the higher end of the price range.
Are you ready to go all-in on one of these countertops? Need more help deciding? WillowTree can help! Get us involved with your remodeling project today!